Hey everyone,
I have a new item I posted in my Etsy shop the other day. It is a three piece hat, neck wrap and fingerless gloves set. In black, red and white stripes, this set is perfect for cold weather. See details below.
https://www.etsy.com/listing/157486472/black-white-red-crochet-hat-set-slouchy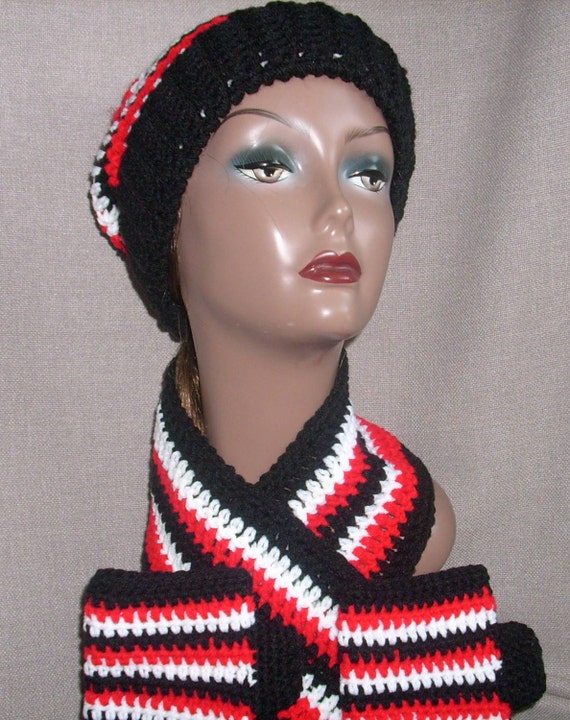 Black, red and white striped slouchy hat set.
Thanks for stopping by my blog. Till next time.
Stay Blessed and Happy.
VEM